Prof. (Dr.) Mohammad Israr, has been appointed as the Pioneer Vice Chancellor of the Mewar International University, Federal Republic of Nigeria.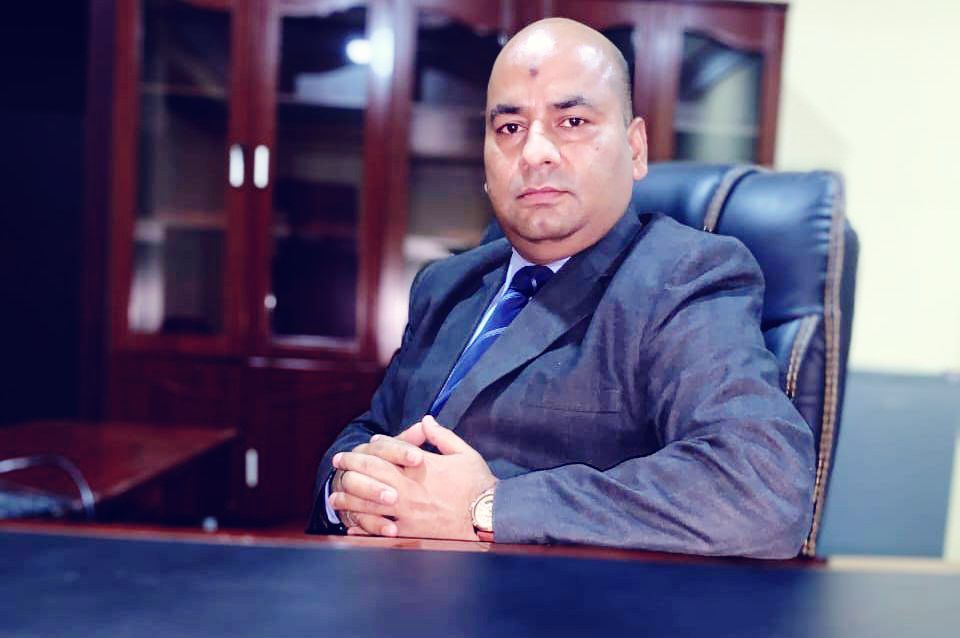 Prof. (Dr.) Mohammad Israr, has been appointed as the Pioneer Vice Chancellor of the Mewar International University, Masaka, Nasarawa, Federal Republic of Nigeria, which is the first ever Indian University to be established in the whole of Africa now situated besides FCT Abuja.
The Vice Chancellor said he is excited to be entrusted with the huge responsibility and pledged to discharge it diligently, effectively to the benefit of staff and students as well as the overall progress of the country. Further to that he assured to bring a new paradigm of Research & Development through his expertise and pool of highly qualified academicians at Mewar International University.
The newly appointed Vice Chancellor, is a Professor of Engineering with an Industrial Engineering and Management background. He has travelled all across the globe in the capacity of various senior positions along with being invited as a resource person at various research forums. He was recently appointed as an Assessor for Promotions in Management and Science University, Malaysia for QS World University Rankings 2021.
Prior to current status, he worked as a Head IPR (Intellectual Property Rights) Cell, and Professor in Jaipur Rajasthan, India, as a Professor in Department of Mechanical Engineering at Sur University College in Sultanate of Oman, as a Principal at a College of Engineering & Technology, Dungarpur, Rajasthan, India & as a Principal at an Engineering College in Gujarat, India. His career has been spread across establishment of reputed institutions of higher education and research.
He was the first faculty in the history of Sur University College, Sultanate of Oman, who registered and published a Patent.  He has over 47 registered and published patents wherein 07 Granted Patent in Intellectual Property Australia, Australian Government, and registered & published 40 patents in Intellectual Property India, Indian Government. According to the World Intellectual Property report 2018, [In Overview of IP filing activity, Table 1. Ranking of total (resident and abroad) IP filing activity by origin, 2018], Page number 8], a total of 12 patents have been filed from India, out of which 5 patents have been filed by his name
He acted as a Nodal officer to get 7 International and 2 National MoU's signed with reputed academic Institutions, research labs and renowned Industries across the globe. He has published 93 research papers in various reputed international journals and conferences like Taylor and Francis, Springer, Elsevier, ASME etc. He has published 14 books and edited a book in CRC Press, and has one article published in Infraline Energy Magazine. He is a Fellow Member of International Institute of Organized Research (I2OR) and Independent Perception and Research Hub (IRPH). He has obtained many prestigious awards like "Young Scientist Award-2018", "Outstanding Researcher Award in Mechanical Engineering-2019", "Outstanding Engineering Services to Society Awards-2021" and "Lifetime Achievement Award-2021". He supervised 10 candidates for their doctoral (Ph.D.) degree and also supervised 3 candidates for Master candidates. So far, He reviewed 15 Ph.D. thesis, 03 Master thesis and 250 research papers. He is associated as an Editorial Board Member in more than 300 national and International Journals. He has acted as a Session Chair, Speaker and International Technical Committee in many national or International Conferences. He is also a member of various technical and professional bodies such as SCIEI- USA, IAENG- Hongkong, AAIR- USA, IFERP-India, IETA-India, ISTE- India.
The University promoters are very much excited on his joining and arriving to Nigeria for commencement of his official duties, the staff and other senior officers are excited to move ahead with great enthusiasm to promote higher education and research towards bringing up the University Ranking internationally. Wherein already upon his arrival the University has succeeded in filing two international patents and successful publication research articles in globally renowned Journals of international research.