Mewar International University Vice Chancellor invited as keynote speaker at ICASETM Dubai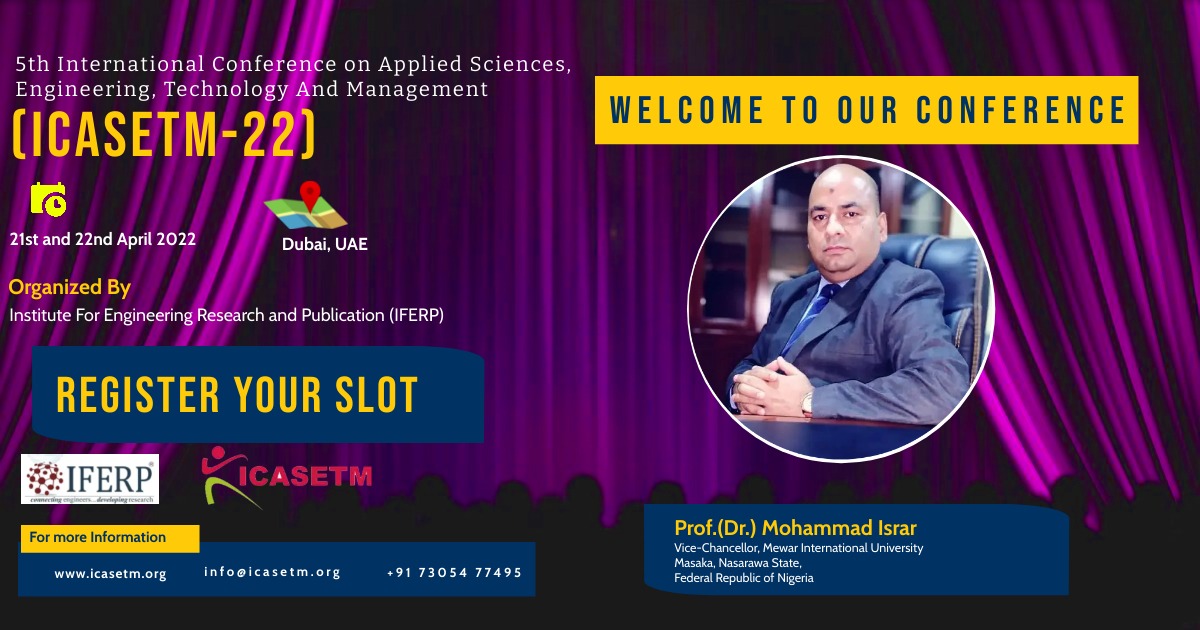 Prof. (Dr,) Mohammad Israr the Vice Chancellor of Mewar International University has been invited as a keynote for the 5th International Conference on Applied Sciences, Engineering, Technology And Management (ICASETM-22), which is scheduled to be held on the 21st & 22nd April 2022, Dubai, United Arab Emirates.
This event is organised by Institute For Engineering Research and Publication (IFERP) which is one of the world's largest Non-profitable professional associations operating under Technoarete Research And Development Association (TRADA) meant for research and development in the field of Engineering, Science & Technology. IFERP is a paramount body which has brought technical revolution and sustainable development in the field of Engineering, science and technology.
This year the ICASETM is themed around the numerous outstanding results and new difficulties in the applied sciences, engineering, technology as well as management sectors. This event aims to draw together researchers, specialists, designers, and students in all fields of engineering, applied sciences, management, technology and provides a global panel for the dissemination of primary study conclusions, new approaches, and developmental practices that focus on both principles and application.
It is a proud moment for Mewar International University and Nigeria at large that him being a Vice Chancellor of a Nigerian University has been invited as a keynote speaker for sharing his knowledge to the global attendees from the field of higher education and industry